SEA OF GALILEE - CANA - NAZARETH - CAPERNAUM - TIBERIAS - HAIFA - CAESAREA - JERUSALEM - BETHLEHEM - BETHANY - DEAD SEA
SEA OF GALILEE - CANA - NAZARETH - CAPERNAUM - TIBERIAS - HAIFA - CAESAREA - JERUSALEM - BETHLEHEM - BETHANY - DEAD SEA
DAY 1

DEPART FROM USA TO ISRAEL
Today: Your pilgrimage begins today as you depart on your overnight flight to Israel. Meals and drinks served aloft.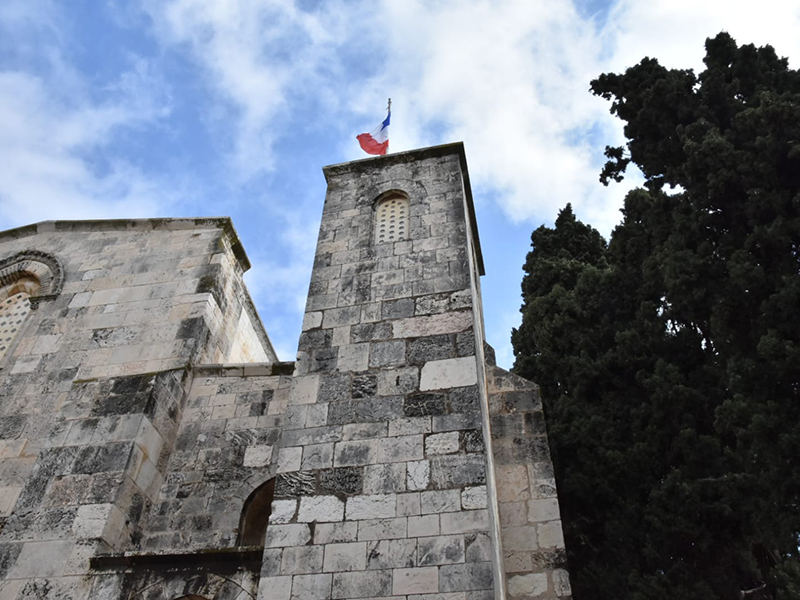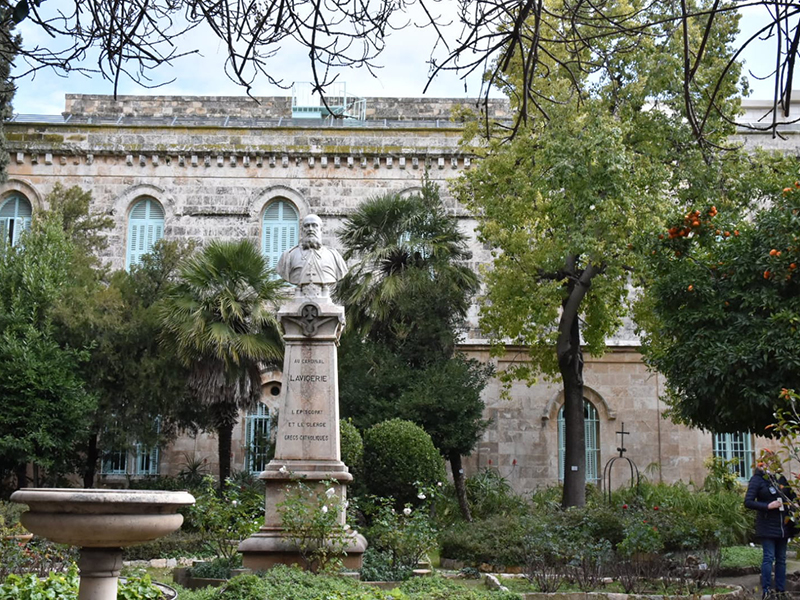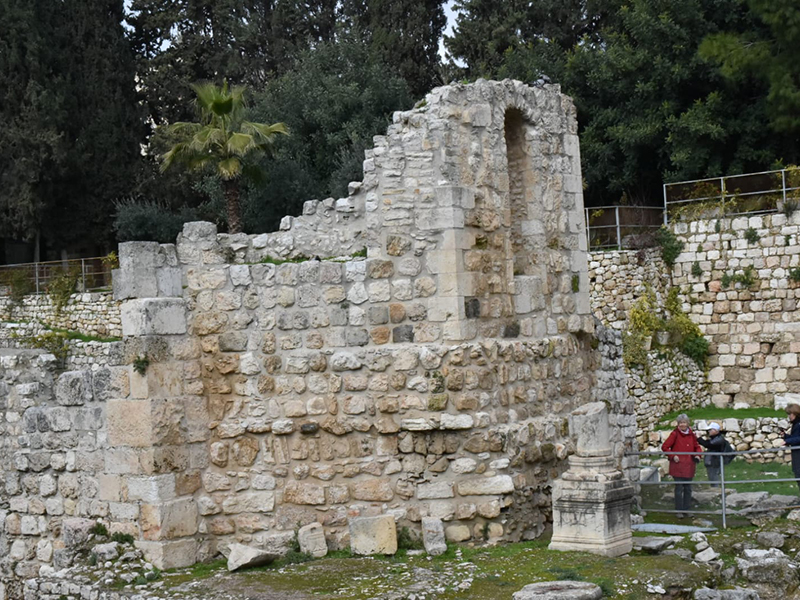 DAY 2

TEL AVIV / SEA OF GALILEE
Today: Arrive at Ben Gurion Airport. Travel through customs and meet our guide-escort who will accompany you throughout your pilgrimage. Board your coach bus for the trip to your hotel.
Evening: Dinner and overnight accommodations will be at your hotel.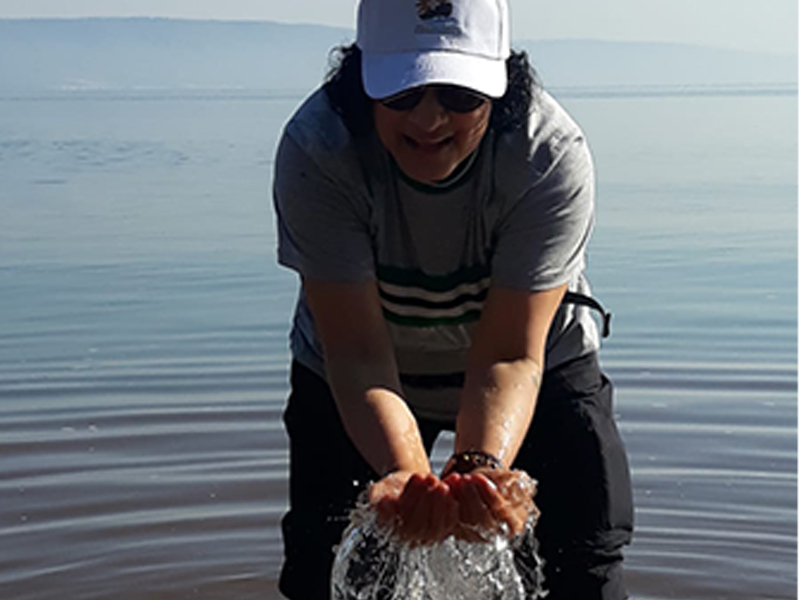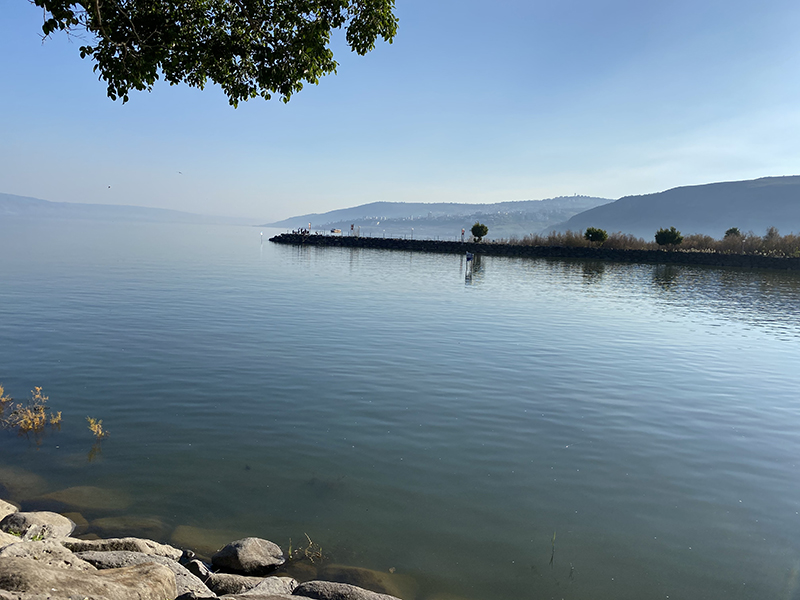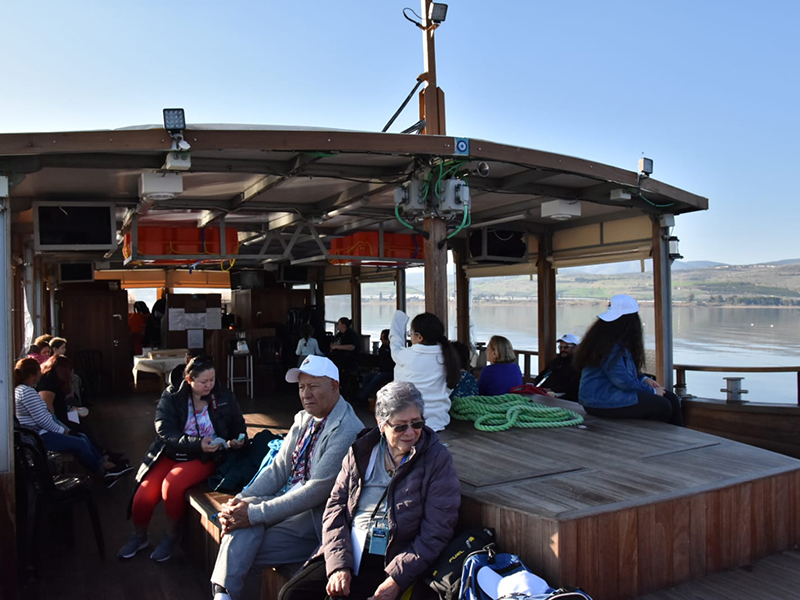 DAY 3

MT. TABOR / CANA / NAZARETH
Today: Go to Mount Tabor, scene of the Transfiguration. Cana, the site of Jesus's first miracle, here couples may renew their wedding vows. Basilica of the Annunciation, St. Joseph's Church, Mary's Well and the Old Market.
Evening: Dinner and overnight accommodations will be at your hotel.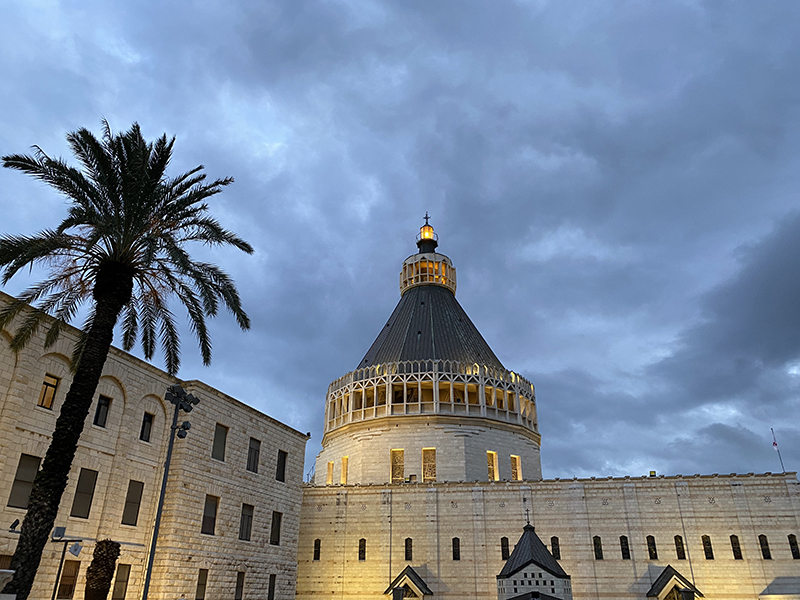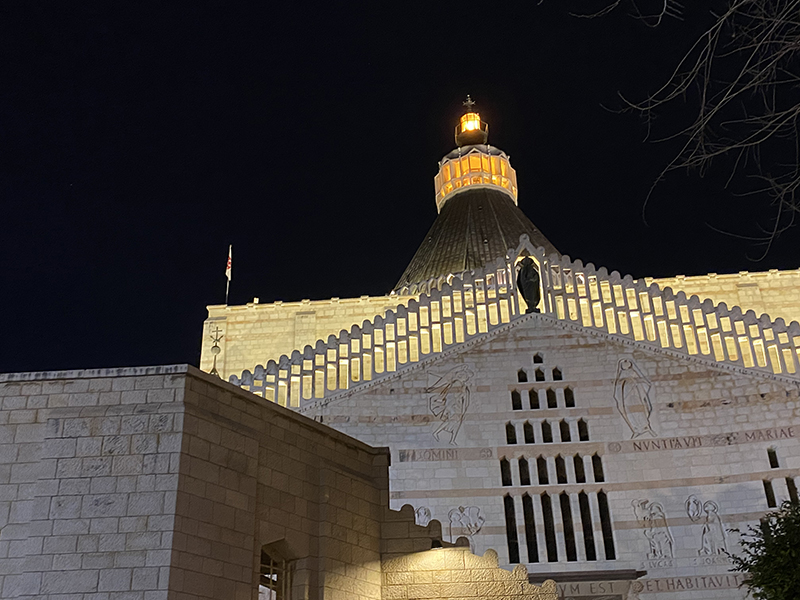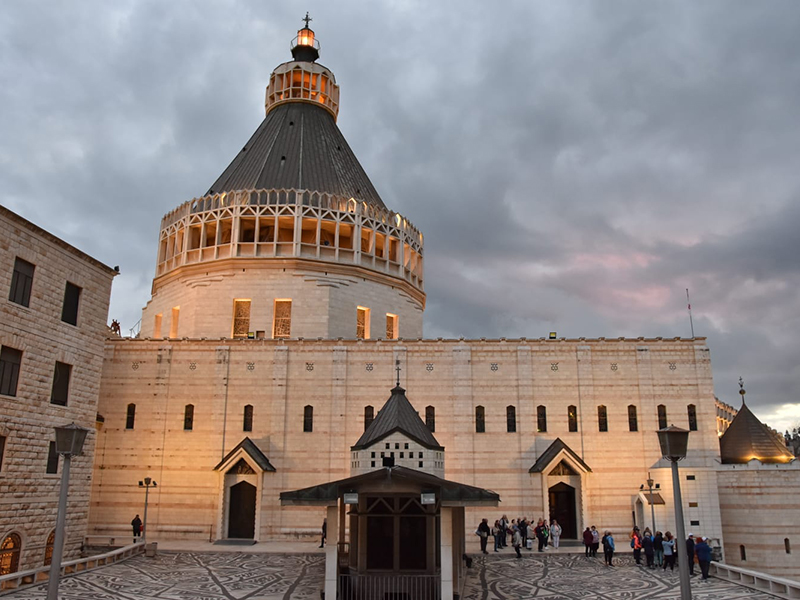 DAY 4

SEA OF GALILEE / CAPERNAUM / TIBERIAS
Today: Go to Capernaum where Jesus lived, and the old synagogue where Jesus preached. Mount of Beatitudes (the location of Sermon on the Mount). Tabgha, the site where the miracle of Multiplication of Fish and Bread took place. Boat trip on the Sea of Galilee.
Evening: Dinner and overnight accommodations will be at your hotel.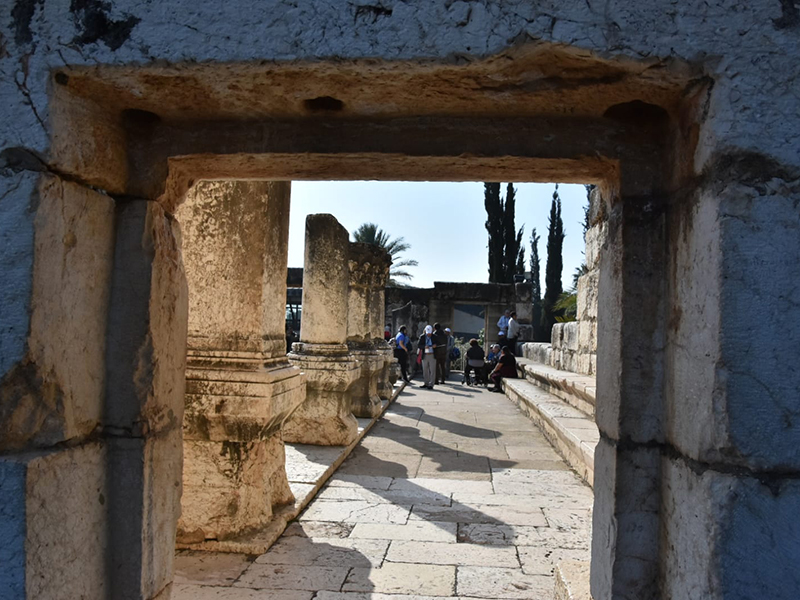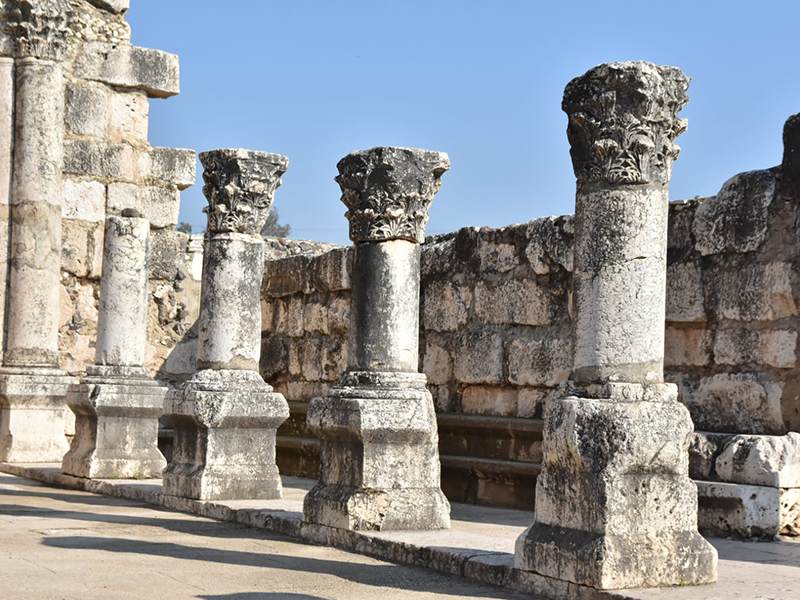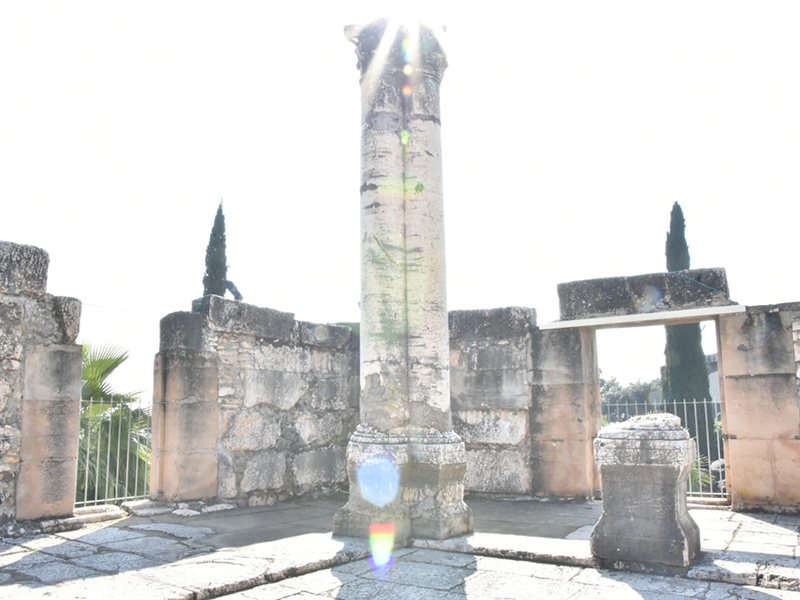 DAY 5

HAIFA / MT. CARMEL / STELLA MARIS / CAESAREA BY THE SEA / JERUSALEM
Today: Go to Haifa and to Mt. Carmel. Caesarea Maritime, Roman Aqueduct that brought water to the city, walk Roman Theater. Take a glimpse of the ancient remains of Herod's palace, sitting in the tranquil blue Mediterranean. After, travel to Jerusalem.
Evening: Dinner and overnight accommodations will be at your hotel.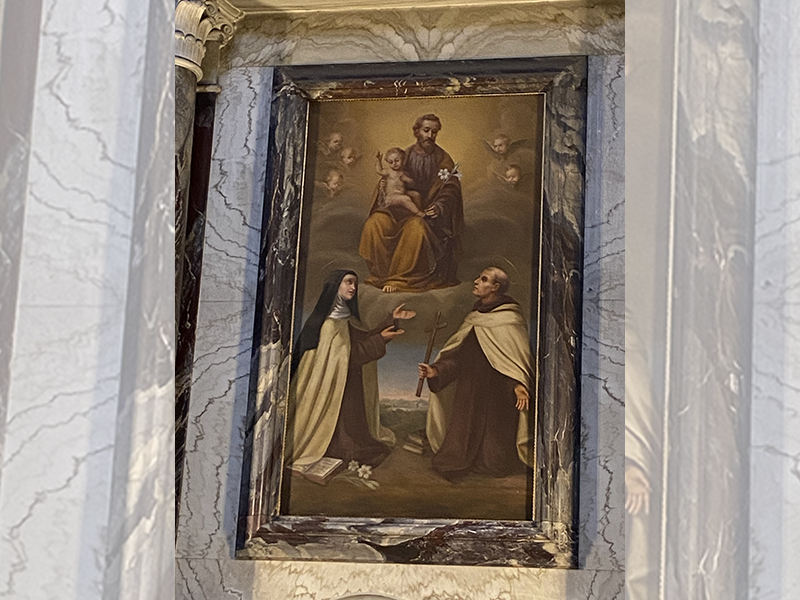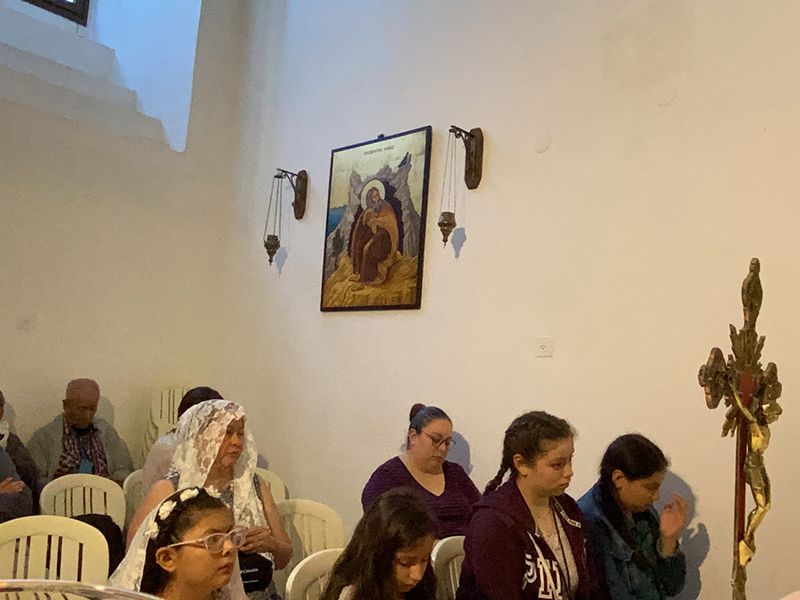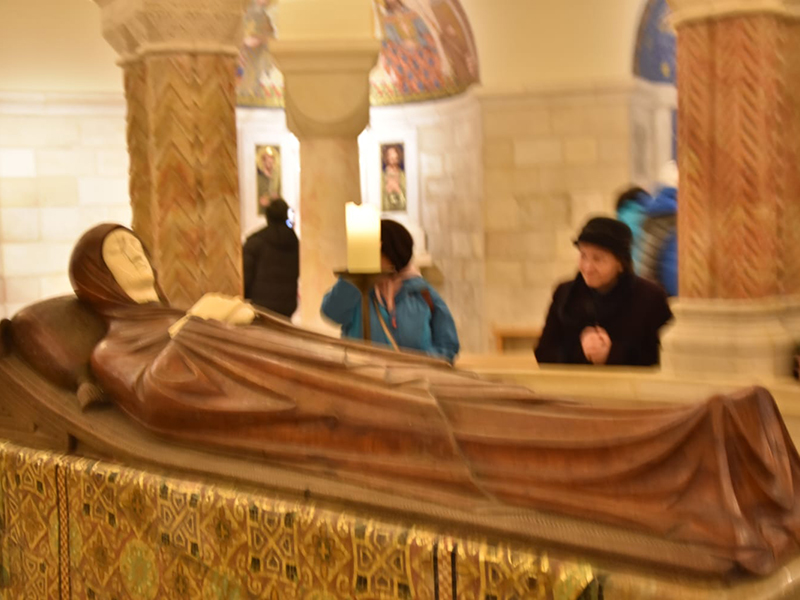 DAY 6

JERUSALEM / MT. OF OLIVES / GETSEMANE / PATER NOSTER / DOMINUS FLEVIT / UPPER ROOM / DORMITION CHURCH / CHURCH OF ST. PETER GALLICANTU
Today: Go to Mt. of Olives. Pater Noster where Jesus taught the Lord's Prayer to his disciples. Garden of Gethsemane, Church of all Nations. Mount Zion. Church of the Dormition. St. Peter in Gallicantu. Where Peter denied Jesus thrice.
Evening: Dinner and overnight accommodations will be at your hotel..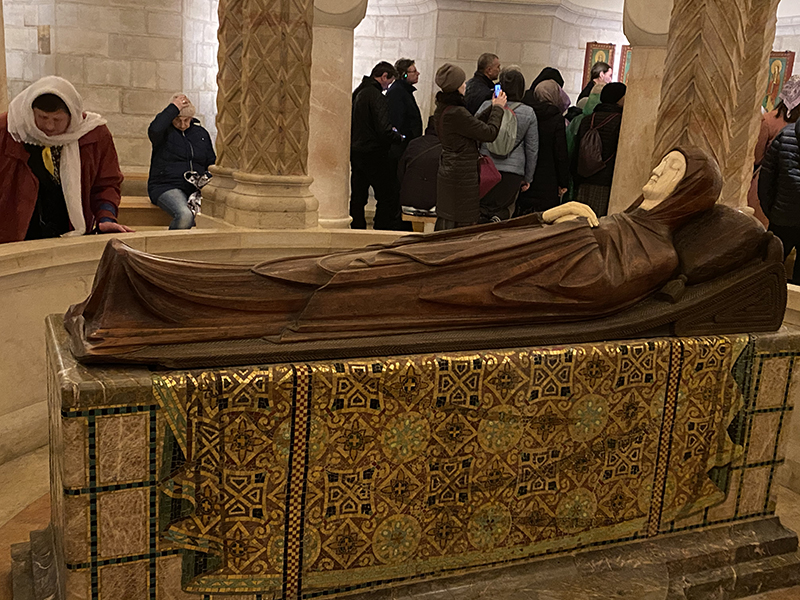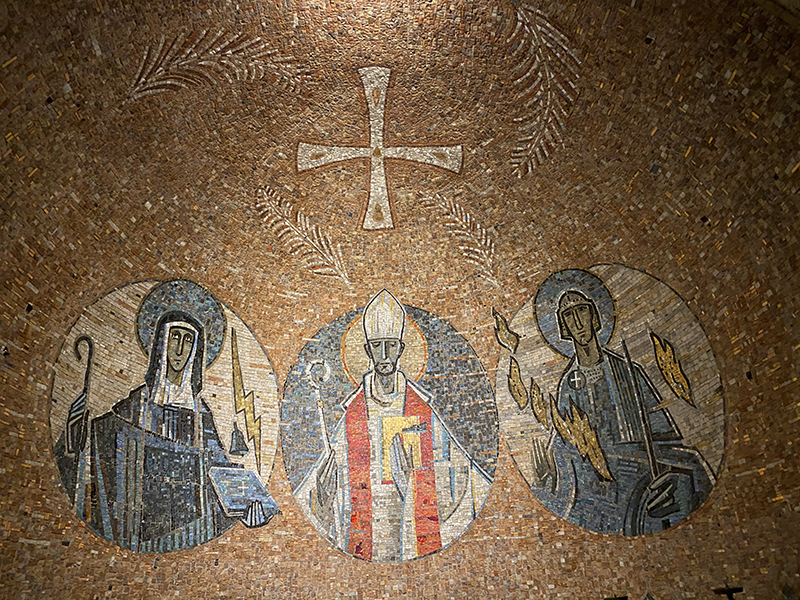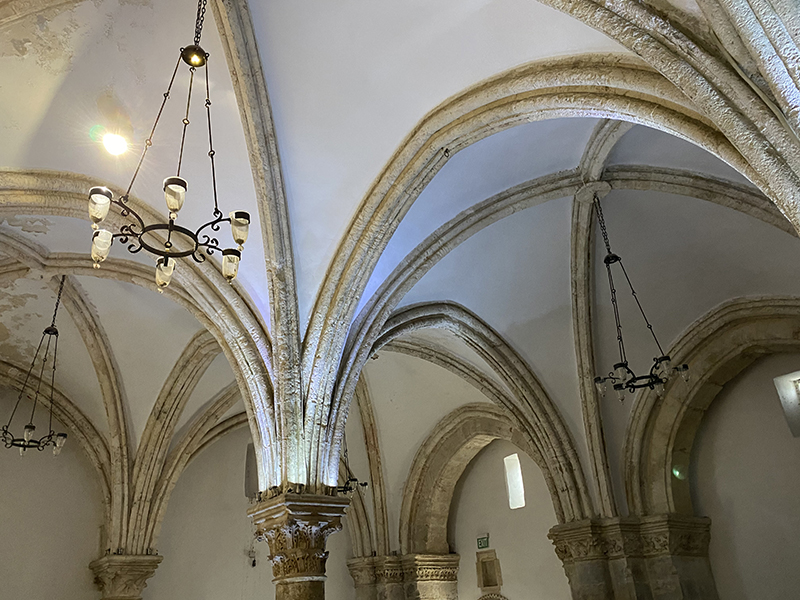 DAY 7

JERUSALEM / THE PASSION OF OUR LORD
Today: Pray The Stations of the Cross Via Dolorosa (Way of Sorrow). Church of the Holy Sepulcher. St. Anne's Church. Wailing Wall, the most holy place for Jews. The rest of the day is open for visits to other Holy Sites, shopping or resting at your hotel.
Evening: Dinner and overnight accommodations will be at your hotel.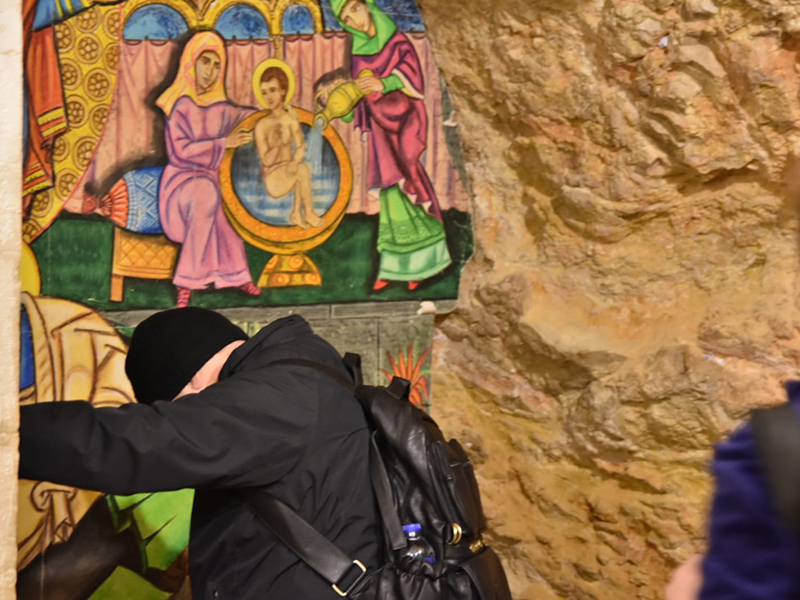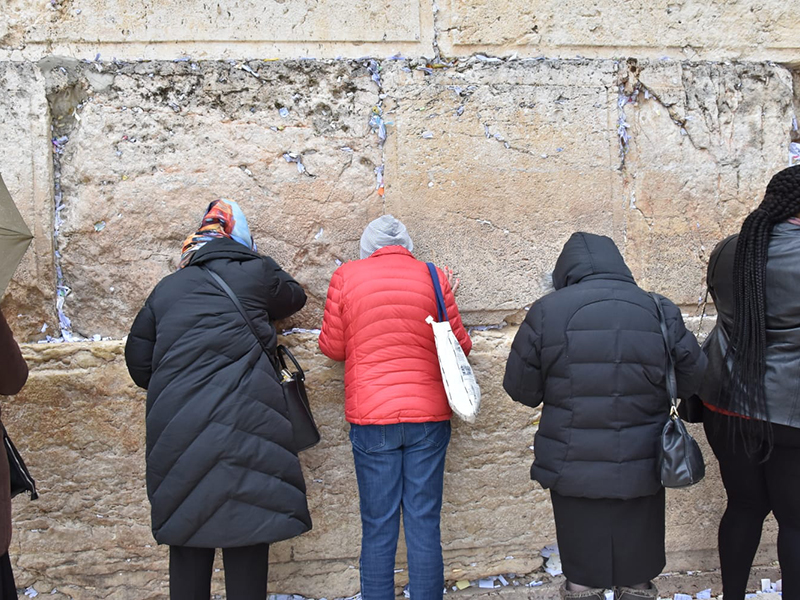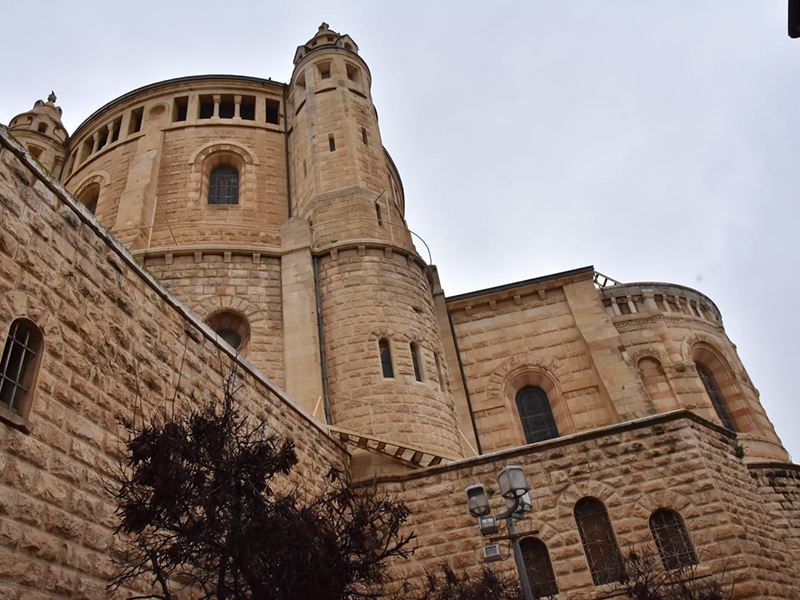 DAY 8

BETHLEHEM / SHEPHERD'S FIELD / CHURCH OF THE NATIVITY
Today: We start our visit in Bethlehem and visit the Shepherd's Fields where the angels announced to the shepherds the birth of the Christ Child. Then we visit the Church of the Nativity that stands upon the site where Jesus was born. Mass will be held in Bethlehem at St. Catherine of Alexandra or the Shepherds Field's Chapel. Enjoy lunch in a local Mediterranean restaurant. After lunch, we take the afternoon to shop in Bethlehem.
Evening: Dinner and overnight accommodations will be at your hotel.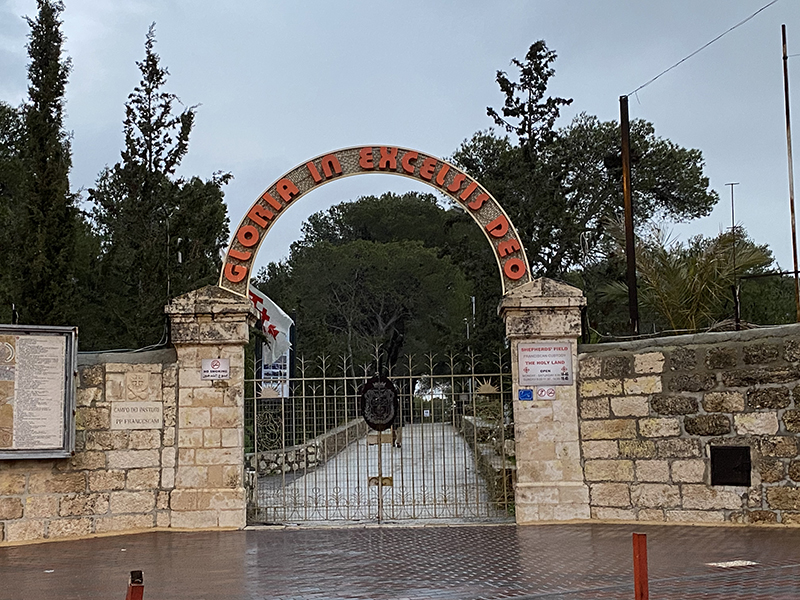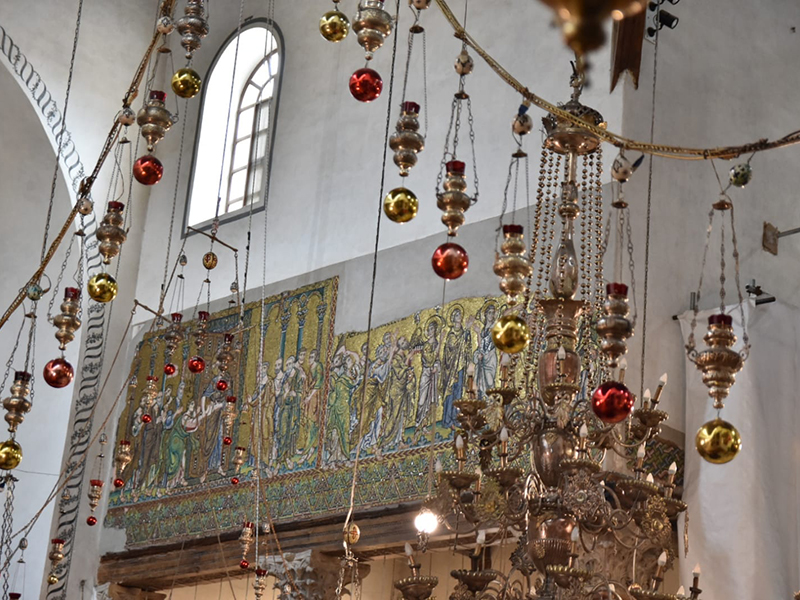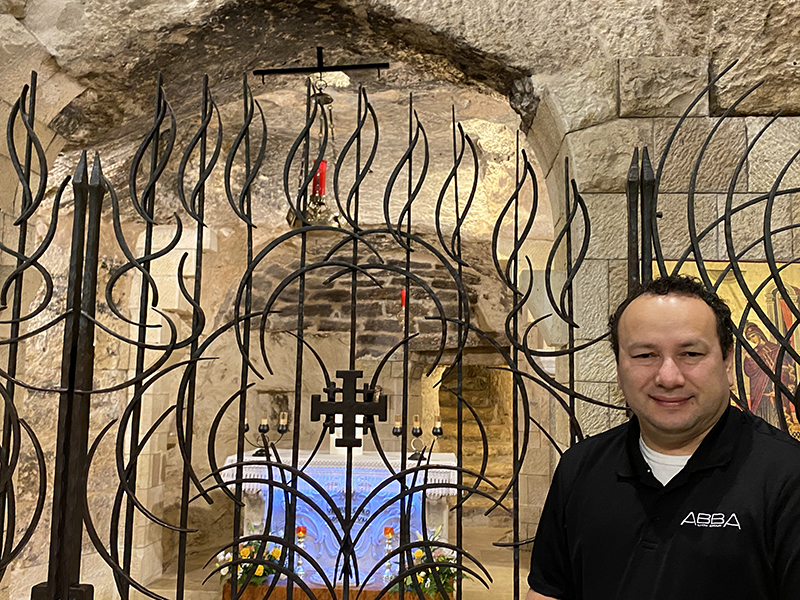 DAY 9

BETHANY / JORDAN RIVER / JERICHO / QUMRAN / DEAD SEA
Today: We visit Bethany, site where Lazarus lived with his sisters Martha and Mary. Continue to the Jordan River to renew our baptismal vows. Drive down the Jordan Valley and stop at the oasis town of Jericho.
Visit the excavations of the oldest city in the world. We view the Mt. of Temptation where Jesus fasted and was tempted by Satan. We will visit the excavations of Qumran where the Dead Sea Scrolls were uncovered. On the way back, there is time for a swim (or rather a float!) in the mineral-rich waters of the Dead Sea, renowned for its healing properties. Return towards Bethlehem.
Evening: Dinner and overnight accommodations will be at your hotel.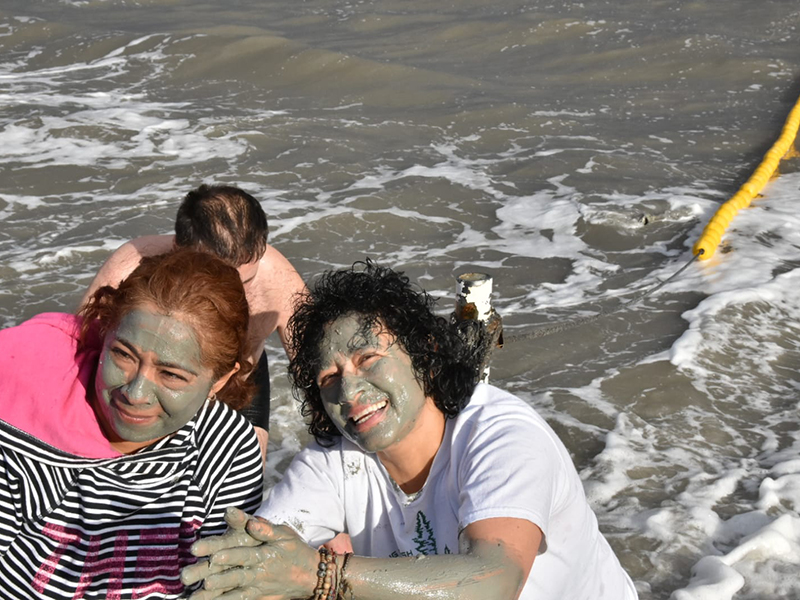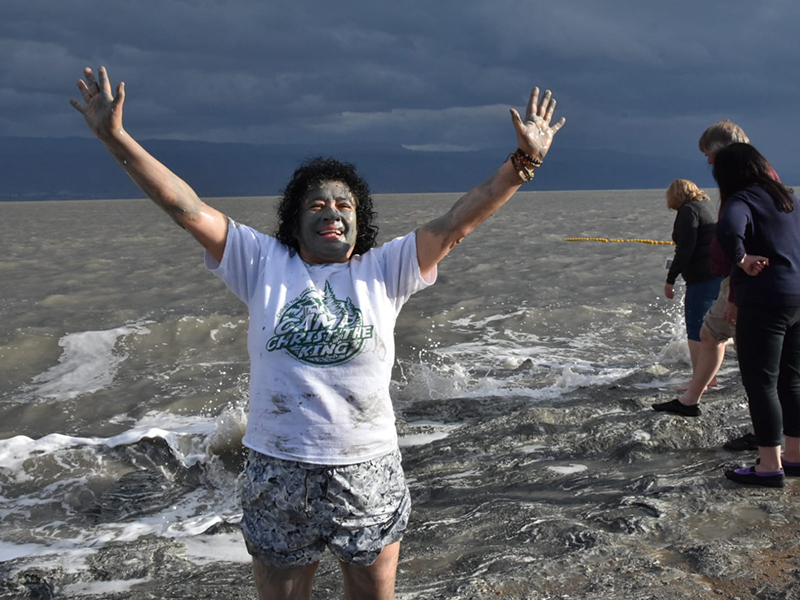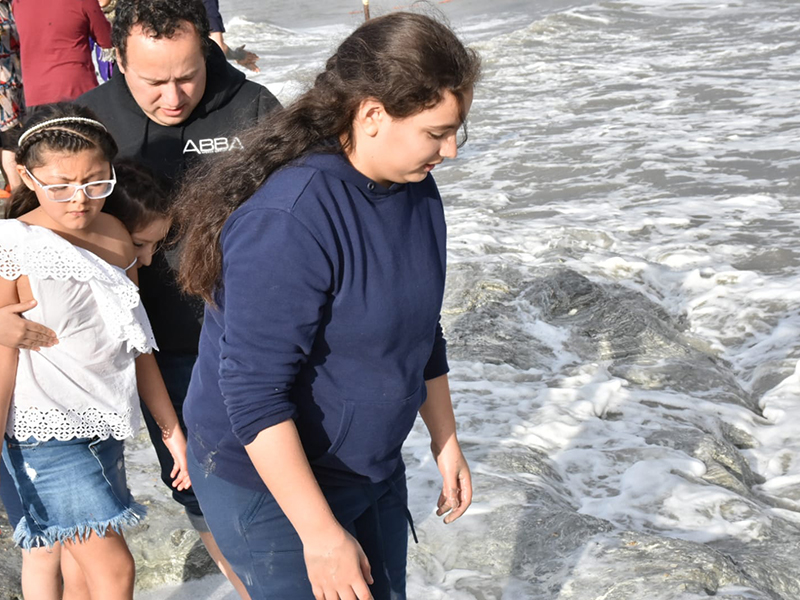 • Lunches.
• Optional Group Deluxe Protection Plan (offering benefits for Trip Cancellation and more!).
• Extended Cancellation Protection Plan.
• Tips for your guide & driver.
• Items of a personal nature.
• Round Trip Airfare.
• All airport taxes & Fuel SURCHARGES!
• First Class Hotels.
• Transfers as per itinerary.
• Breakfast and Dinner Daily.
• Professional local Catholic guide(s).
• Sightseeing and admissions fees as per itnerary.
• Daily Masses.
• The Group Protection Plan has been purchased on behalf of all travelers.
Evening: Dinner and overnight accommodations will be at your hotel.
Air Transportation Economy classes and Round Trip airfares are based at the time of the reservation, Rates and Times are subject to change without notice.
Airfares once issued ARE NON-REFUNDABLE, NON –TRANSFERABLE AND CAN'T BE USED TOWARDS FUTURE TRAVEL.
Land Transportation All land transportation as describe in the itinerary, some may be equipped with WI-FI service.
Hotel rooms are double occupancy (2 people perroom with private bath).
Single Room There is an additional cost per person specified on registration form.
Single rooms are limited and will be awarded on a first come first serve basis. Meal Plan The meal plan offers 2 meals per day and consists of both breakfast and dinner. You are responsible for your lunch.
Baggage ABBA Tour Pilgrimage limits all passengers to 1 piece of checked luggage and 1 carry-on. (All passengers should check with the airlines carriers for up to date baggage weight and dimensions).
Airport Taxes, Fuel Surcharges and Security Fees.
Daily Mass.
THE TOUR PRICE DOES NOT INCLUDE
Expenses for passports or any additional documents that may be required.
Personal Articles Laundry, wines, liquors, mineral water, tea, coffee and other beverages, food that is not on the menus of your included meal package, and any additional luggage. Any sightseeing, other services, or personal items that are not specifically mentioned as being included in the itinerary.
Tips for Guides and Drivers
Lunch
Cancellation Protection Plan
COVID test
Visa cost
A non-refundable deposit of $600.00 per person is required at time of booking.
No reservation will be processed without a deposit. Final payment is due June 1
Registrations received late within 60 days of departure will require Payment In Full.
No deposits will be accepted at this time. We do not accept payments by credit card for deposits.
WE ACCEPT CASH, CHECKS, MONEY ORDERS AND MAJOR CREDIT CARDS. THERE IS AN EXTRA 3% CHARGE FOR CREDIT CARD PAYMENTS ON THE BALANCE.
A FORM IS AVAILABLE ON THIS WEBSITE WITH MORE INFORMATION ABOUT THE PLAN AND THE COST.
ABBA Tour LLC. and their agents assume no liability or responsibility in regards to travel in any form for any injuries or loss of property, accidents, delays, changes in schedule or itinerary, incidental damages or any irregular circumstances.
This would include but not limited to default or omission by any third party providing services or facilities related to and/or included in the tour or any part thereof.

About us
A group of baptized who have accepted the commitment to evangelize through all possible ways, including pilgrimages to holy and sacred places.
Vision
Bring as many people as possible to the places of pilgrimage, to help them have a personal encounter with our God through explained visits; In this way they not only know the sacred places, but also their history.
Mission
Bring the Good News to each person who attends our pilgrimages, through meditations, celebrations, and intercultural religious meetings in the places of pilgrimage.